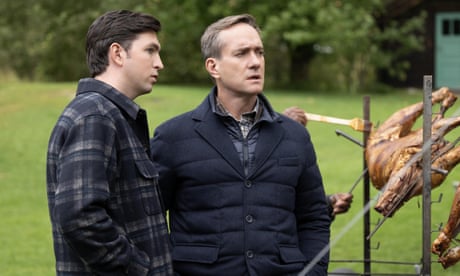 From sweary nicknames to sarcastic putdowns, the Roys have cornered the market in sick burns. Here are 40 of the best – but which is your favourite?
One of the chief pleasures of Succession is how the scripts are stuffed to the staples with quotable insults, savage putdowns and sick, sick burns. And no wonder. Showrunner Jesse Armstrong cut his teeth in comedy: he co-created cult sitcom Peep Show, and collaborated with Armando Iannucci on The Thick of It, with Chris Morris on Four Lions and with Charlie Brooker on Black Mirror. And now he oversees a writer's room staffed by A-list playwrights and screenwriters. As a result, the volatile Roy family and their extended circle often seem to speak entirely in vicious verbal barbs. It's profane poetry. It's potty-mouthed music to viewers' ears.
We've hand-picked 40 of our favourite lines. Let us know any we've missed in the comments section below. Drive your fucking whirlybird …
Continue reading...