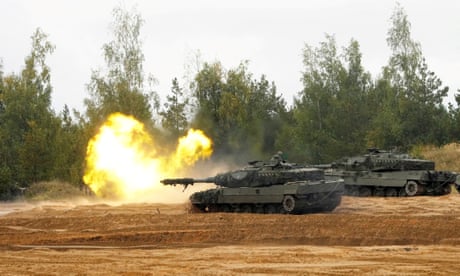 Washington joins Berlin in agreeing to send tanks – but offer will only go so far to keep Russians at bay
It has felt like an interminable wait, but in fact Germany's hesitation over Leopard 2 tanks lasted only a few days. Berlin has got what it wanted – more cover from the US – although it had to pretend at one point it didn't want it.
With Washington agreeing, in principle, to send some of its gas-guzzling Abrams tanks at some point, chancellor Olaf Scholz has scored a diplomatic victory. Berlin is now not alone in sending homemade tanks to Ukraine and can portray itself as not simply being bullied into agreement.
Continue reading...