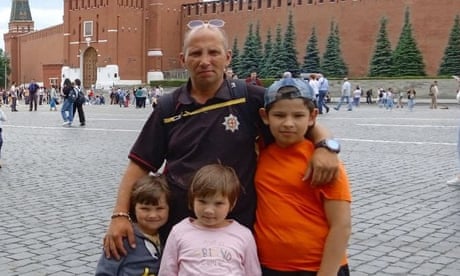 Mariupol resident Yevhen Mezhevyi was determined to find his son and daughters after they were deported to Russia
Yevhen Mezhevyi struggled to hide his anger on Sunday when he saw footage of Vladimir Putin, the man who had overseen the deportation of his three children, visiting his home town of Mariupol.
The 40-year-old single father is one of thousands of Ukrainian parents whose children have been abducted and transferred to Russia since Putin invaded last year – forced deportations that prompted the international criminal court to issue an arrest warrant for the Russian president on Friday.
Continue reading...