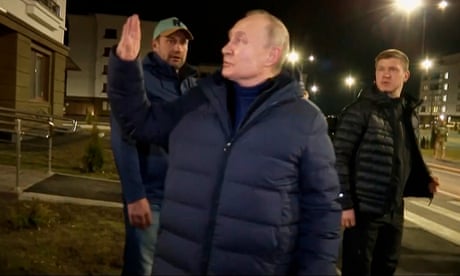 Russian president makes first trip to Donbas region since invasion, in show of defiance after ICC arrest warrant
Vladimir Putin made a surprise visit to the occupied Ukrainian port city of Mariupol on Saturday night in a show of defiance after the international criminal court issued an arrest warrant for him on war crimes charges.
Russian state media released footage showing the president on his first trip to Russian-occupied territories in Ukraine's Donbas region since he launched a full-scale invasion last year.
Continue reading...