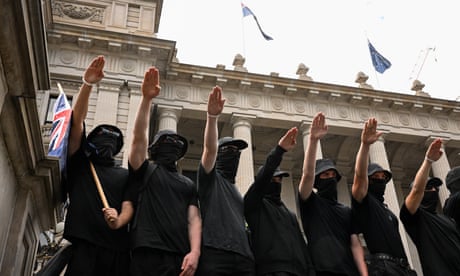 'We'll look at some models and we'll get it done as quickly as we can,' attorney general says
The Andrews government will move to ban the Nazi salute within months after the gesture was used at a protest attended by neo-Nazis at the weekend.
Victoria's attorney general, Jaclyn Symes, says the proposed law will take "some work" to get right.
Sign up for Guardian Australia's free morning and afternoon email newsletters for your daily news roundup
Continue reading...