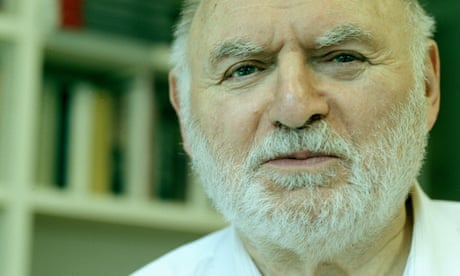 Liberal lion won National Book Award and edited leftwing Nation, with writers including Hitchens and Cockburn, from 1978 to 2005
Victor Navasky, an award-winning author and journalist who presided over the liberal US weekly the Nation and wrote influential books on the anti-communist blacklist and the justice department under Robert F Kennedy, has died. He was 90.
Navasky's death was confirmed to the Associated Press by a spokesperson at the Nation. Its publisher, Katrina vanden Heuvel, said Navasky changed her life and thousands of others.
Continue reading...