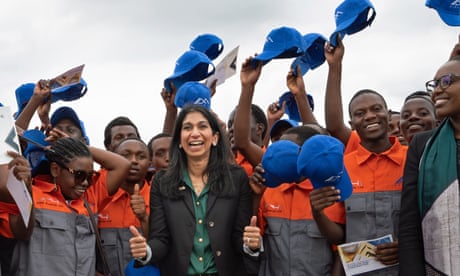 Home secretary's trip to publicise refugee policy has been compared with Donald Trump's news management
Outrage at the unusual level of control imposed on media coverage of the home secretary's trip to Rwanda has grown this weekend during Suella Braverman's first hours in the country.
Prominent names, including news presenters, academics and opposition MPs expressed shock at what they considered the partisan reporting of the trip from the right-wing news organisations invited to join the trip. The Guardian, BBC, Mirror, Independent and i Newspaper were barred.
Continue reading...