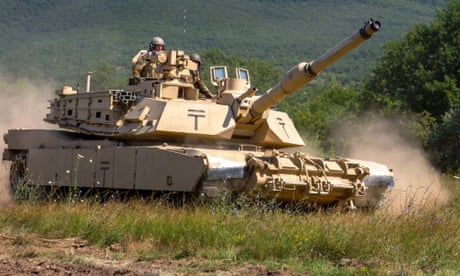 President lauds 'unflagging commitment to Ukraine' as officials approve 31 M1 Abrams tanks to add to Germany's 14 Leopard 2A6s
Joe Biden has approved sending 31 M1 Abrams tanks to Ukraine, a significant escalation in the US effort to counter Russian aggression as international reluctance to send tanks to the battlefront falls away.
The reversal of the US's previous position came after Germany confirmed it will make 14 of its Leopard 2A6 tanks available for Ukraine's war effort, and give partner countries its permission to re-export other battle tanks to aid Kyiv.
Continue reading...