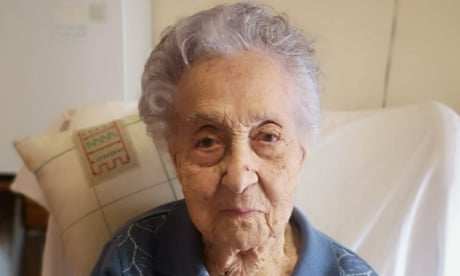 María Branyas Morera, born in 1907, now in Guinness record books after death of Lucille Randon, 118, in French town of Toulon
María Branyas Morera has lived through two world wars, the Spanish civil war, the 1918 flu pandemic and Covid.
Now the California-born woman is the world's oldest living person.
Continue reading...