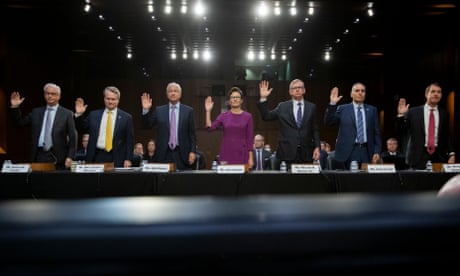 When banks like Silicon Valley Bank collapse, money floods to bigger ones like JPMorgan. Clients know they're 'too big to fail'
Greg Becker, the former CEO of Silicon Valley Bank, sold $3.6m of SBV shares on 27 February, just days before the bank disclosed a large loss that triggered its stock slide and collapse. Over the previous two years, Becker sold nearly $30m of stock.
But Becker won't rake in the most from this mess. Jamie Dimon, chair and CEO of JPMorgan Chase, the biggest Wall Street bank, will probably make much more.
Robert Reich, a former US secretary of labor, is professor of public policy at the University of California, Berkeley, and the author of Saving Capitalism: For the Many, Not the Few and The Common Good. His new book, The System: Who Rigged It, How We Fix It, is out now. He is a Guardian US columnist. His newsletter is at robertreich.substack.com
Continue reading...