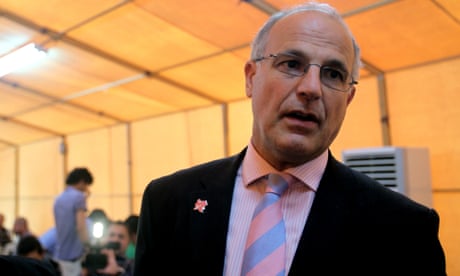 Michael Aron praised facility part-owned by British American Tobacco at ribbon-cutting event in 2019
A UK ambassador took part in the opening ceremony of a Jordanian cigarette factory part-owned by British American Tobacco (BAT) and praised the new facility in a televised interview, in the latest example of British diplomats breaching strict guidelines against mixing with the tobacco industry overseas.
The envoy stood at the ribbon as it was cut and later appeared in promotional material on the tobacco company's website, but no record of his presence at the event was kept by the British embassy in Amman because the event was not considered a "formal meeting".
Continue reading...