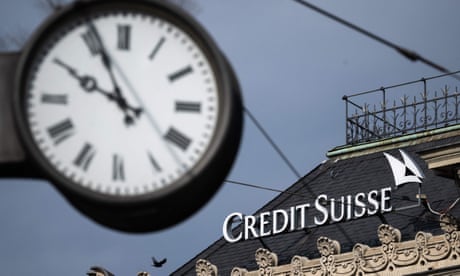 Swiss government forces through takeover at well below market value amid fears of global banking crisis
The Swiss government has forced through the takeover of stricken bank Credit Suisse by rival UBS for almost $3.25bn (£2.65bn) – well below its market value – amid fears that a failure to protect depositors would trigger a new global banking crisis.
After a weekend of frantic talks, the Swiss government and the banking regulator brokered a deal once it became clear a $54bn loan to Credit Suisse from the Swiss central bank had failed to halt the precipitous slide in its share price.
Continue reading...