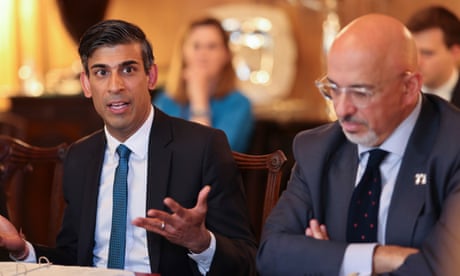 No 10 says 'categorically untrue' that Rishi Sunak knew about tax fine at time of appointment
The matter of who knew what about Nadhim Zahawi's dealings with the taxman and when in Whitehall and No 10 is the subject of intense scrutiny and could yet define Rishi Sunak's premiership.
Sunak has sought to put down suggestions he was aware that Zahawi paid a penalty to HMRC prior to his appointment as the Conservative party's chair on 25 October 2022.
Continue reading...