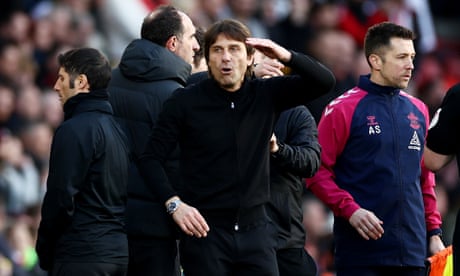 Manager criticised team after 3-3 draw at Southampton
Players expect manager to leave in summer at the latest
Tottenham's players believe that Antonio Conte is "going or gone", according to a dressing-room source, with their only question about the manager's future concerning the timing of his departure.
Conte is widely expected to leave the club when his contract expires at the end of the season, although it is understood that some of the players would welcome him going immediately. There are serious doubts over whether enough of them are still behind him.
Continue reading...