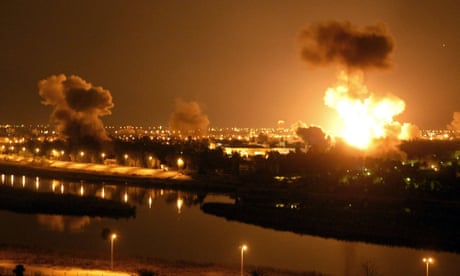 Survivors tell of the devastating impact of the US-led invasion 20 years on
Twenty years ago today the US and the UK invaded Iraq in a disastrous military mission based on flawed intelligence, months of lying to the world, and a casual disregard for international law.
The invasion would lead to hundreds of thousands of civilian deaths, decades of civil war and vicious sectarian violence in Iraq, and the rise of the Islamic State militant group. Incubated in a US prison camp, IS was directed and staffed in part by former members and officers of the Saddam-era Ba'ath party.
Continue reading...