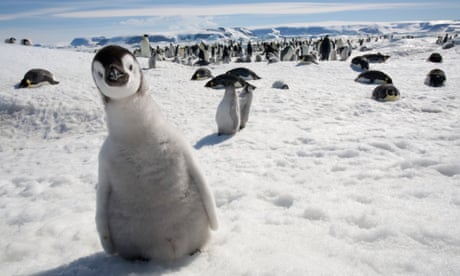 Many of us have indulged in fantasies of a more enriching job in a remote location. But in reality, even wrangling baby penguins would have its problems ...
Fancy looking after a Hebridean island or counting penguins in Antarctica? Both roles are on offer currently, following much hyped opportunities to run a bookshop in the Maldives, become an Austrian hermit, or a lighthouse keeper at Cape Wrath.
The enthusiasm with which "dream jobs" are greeted speaks to a communal hankering to chuck it all in. We're emerging from an existential reckoning that made life feel precarious and precious, so we want to put our hands in soil, wake with the dawn chorus, get the camper van, write that novel. My WhatsApp threads return to this regularly: let's get a €1 Sicilian house and a few goats and live off the land (no, none of us knows one end of a goat from the other).
Emma Beddington is a Guardian columnist
Continue reading...