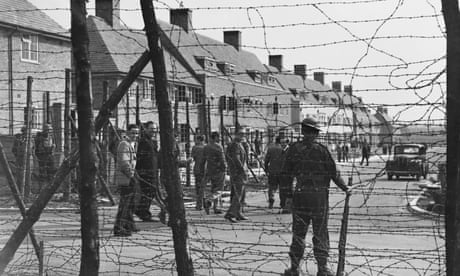 Gary Lineker need not have referred to Nazis – similar policies applied in Britain too
It has become a familiar political pas de deux. One side draws an analogy between some current policy or practice and 1930s Germany, as if Nazis provide the only measure of moral degradation. The other side uses outrage at the analogy as a shield to protect itself from having to justify that policy's immorality in its own terms.
And so it has been with the Gary Lineker controversy. A striking aspect of the debate over his tweet that the government's "stop the boats" policy deploys "language that is not dissimilar to that used by Germany in the 30s" is that defenders of the policy seem to imagine that Lineker's well-meant but ill-judged words are more disturbing than the policy he was criticising. It reveals how far the moral dial has slipped, that so many are willing to countenance, or at least not condemn, the mass detention and deportation of people without proper papers to countries to which none of them have been, or want to go, and the effective shutting down of asylum possibilities.
Continue reading...