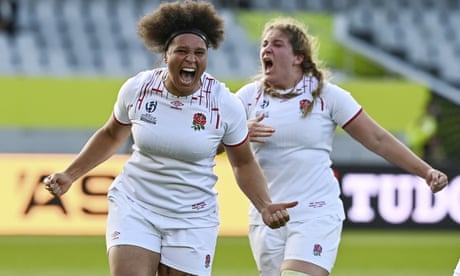 England's retired prop on Women's World Cup final defeat, the Six Nations and why political leaders make her feel 'so ashamed'
If the ball had rolled a little differently during England's heartbreaking Women's Rugby World Cup final defeat by New Zealand in November, Shaunagh Brown might now be pumping iron ready for a fresh Six Nations campaign. Instead, on a bracing morning in a food bank in Lewisham, the 33-year-old is packing tins into bags while powerfully putting the world to rights.
"So often I am so ashamed to be British when I hear what our leaders are saying out loud," says the former prop, who is even more determined to speak out about social issues now that her distinguished career, which included four Women's Six Nations championships, has ended. "We're the sixth-richest country in the world. And yet we have some MPs saying that people can feed themselves for 33p a day. No. It's not OK to just exist. It's not OK to have so many people relying on food banks."
Continue reading...