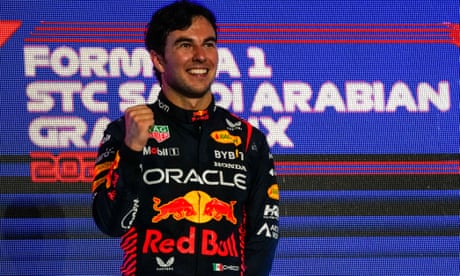 Red Bull's Mexican triumphant in second race of the season
Verstappen runner-up and Fernando Alonso third
Two races into the new Formula One season the numbers are already adding up to an ominous portent of what is to come. With a one-two in the first round in Bahrain Red Bull repeated the feat once more at the Saudi Arabian Grand Prix. This time it was Sergio Pérez who led his teammate and reigning world champion, Max Verstappen, home but by the time they took the flag both drivers had simply left the rest of the grid in an altogether different race.
Pérez won from pole position but Verstappen drove superbly to come through from 15th after he suffered a driveshaft problem in qualifying. Fernando Alonso finished a distant third for Aston Martin, his 100th F1 podium which see-sawed in the balance afterwards amid no little farce.
Continue reading...