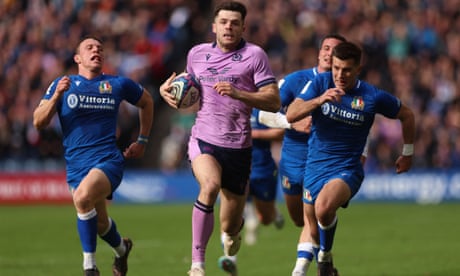 Blair Kinghorn scores a hat-trick as Scotland hold off a spirited Italy to claim a bonus point win and all but secure third place on the Six Nations table
ITV is showing highlights from Italy's win over Wales last year. I was there, reporting on the game, and it was just sensational. One of the most emotional finishes I'd ever seen. Don't count on them doing something similar today.
Gregor Townsend is not taking Italy lightly:
We're very weary. They were close to beating Ireland and France. They move the ball from everywhere and they've got nothing to lose
Continue reading...