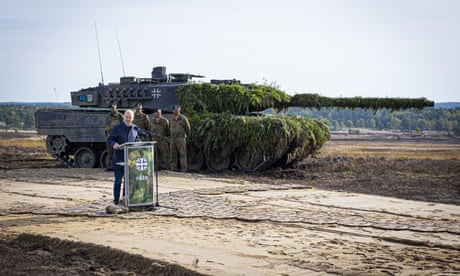 German chancellor's hesitation about sending Leopard 2 vehicles finds sympathy among public
The hesitation with which the German chancellor, Olaf Scholz, arrived at Wednesday's decision to send a company of Leopard 2 battle tanks to Ukraine, also allowing other European states to deliver more, has frustrated partners in Europe and puzzled political allies in Berlin. But to Hilde Blücher the pace was just right.
"I thought it was likable that he was wavering", said the 73-year-old pensioner from the Düsseldorf area, passing by the Russian embassy on Berlin's Unter den Linden boulevard on a visit to the capital. "I think the decision is right, but it was also right to take time to think it through."
Continue reading...