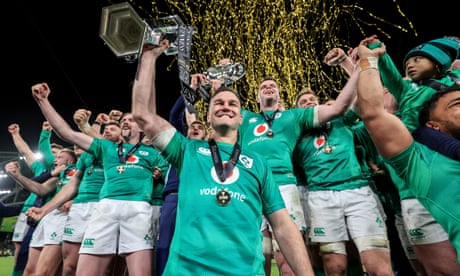 Captain says his side must keep building to win greatest prize
'This is a high point, but I hope it's not the highest point'
Johnny Sexton believes Ireland can now aim even higher following the victory against England in Dublin that sealed a fourth grand slam in the nation's history.
Sexton confirmed he had played his final Six Nations match having steered his side to a 29-16 win. Ireland finished seven points ahead of second-placed France, while the 37-year-old became the record points scorer in the tournament's history, surpassing Ronan O'Gara's record.
Continue reading...