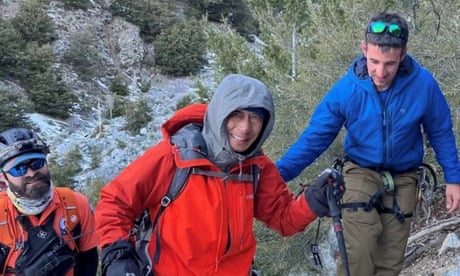 Jin Chung, 75, was taken to hospital with a leg injury while search continues for the actor, 65, who was reported missing 13 January
Rescue personnel in California have found a 75-year-old hiker who was lost on the same snow-covered mountain where actor Julian Sands is missing.
NBC LA captured images of Jin Chung, of North Hollywood, being loaded into an ambulance Tuesday afternoon. He had a leg injury and some weather-related injuries but was able to walk with assistance and was taken to a hospital, the San Bernardino county sheriff's department said. His condition was not immediately known.
Continue reading...