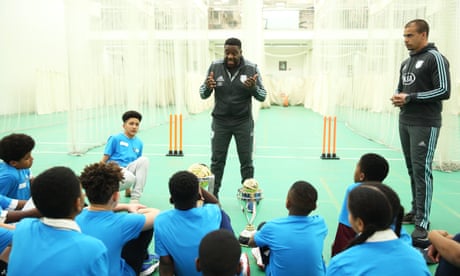 Report should lift the lid on discrimination in the game but a programme is already addressing some of the sport's issues
There's an iceberg looming over English cricket, and some day soon the sport is going to run slap-bang into it. The independent commission (ICEC) set up in 2021 is due to publish its report on Equity in Cricket "early in 2023". The chair, Cindy Butts, has already said that they had a "staggering" response to their call for evidence about discrimination in the game, and, behind the scenes, the England and Wales Cricket Board, which has already lost three major sponsors, is bracing itself for the fallout, which it expects will involve an "intense degree of public scrutiny" and "a high degree of government criticism".
You can get a taste of exactly how bad it is going to be from a document published by Bristol's Mayoral Commission on Race Equality (Core), which was submitted as evidence to the ICEC. It includes allegations of "constant abuse and racism" aimed at two minority clubs and states that when it was reported "nothing was done" except that the players were "threatened by officials" for speaking out. It describes a culture in which minority-background players have "a palpable sense of unfairness and injustice" and a pervading belief that "non-white clubs are treated differently".
Continue reading...