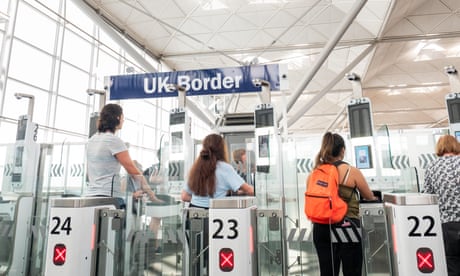 Hours-long delays were reported as IT problems also caused disruption on Dover-Calais ferries
Passengers arriving at major airports in the UK at the start of the bank holiday weekend faced long delays after problems with electronic passport gates.
Travellers expressed their anger on social media over queues of several hours at a number of airports including Heathrow and Gatwick as arrivals had their passports checked by hand instead of the automated machines.
Continue reading...