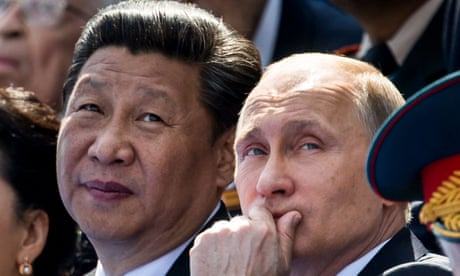 Russian president says he has high hopes for 'good old friend' Xi Jinping's impending visit to Moscow
Vladimir Putin has welcomed China's willingness to play a "constructive role" in solving in what he called the Ukraine "crisis", in an article released on the eve of a visit by his Chinese counterpart, Xi Jinping.
In what the Kremlin said was an article written for a Chinese newspaper on Sunday, the Russian president called Xi his "good old friend" and said Russia had high hopes for his visit, the Chinese leader's first to Russia since Putin launched his invasion of Ukraine last year.
Continue reading...