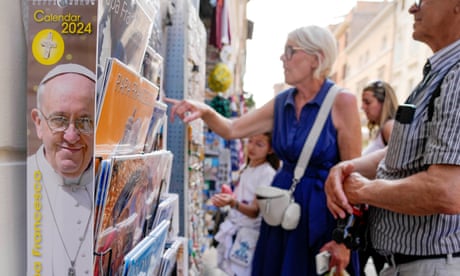 Pontiff, 86, to hold private meetings on Saturday and then attend Sunday's mass at St Peter's Basilica
Pope Francis has returned to work after taking a day off with a fever, the Vatican has said.
The 86-year-old, who was treated in hospital for bronchitis nearly two months ago, had a full calendar of private meetings lined up on Saturday, it said.
Continue reading...