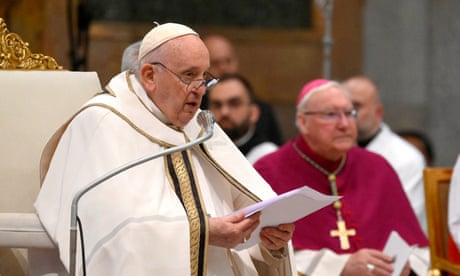 LGBTQ+ advocates hail Pope's rejection of sexual orientation as crime and call to bishops to resist anti-gay laws as 'milestone'
Pope Francis has criticised laws that criminalise homosexuality as "unjust", saying God loves all his children just as they are, and calling on Catholic bishops who support the laws to welcome LGBTQ+ people into the church.
"Being homosexual isn't a crime," Francis said on Tuesday in an interview.
Continue reading...