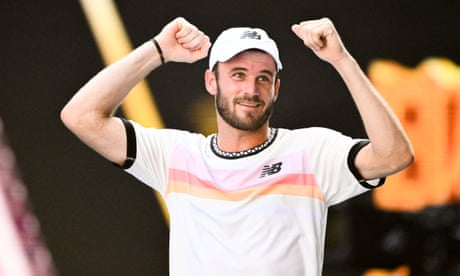 Tommy Paul is first American male semi-finalist at Melbourne Park since Andy Roddick but must now face Novak Djokovic
Ben Shelton was 11 months old the last time an American man won a grand slam. His quarter-final conquerer, Tommy Paul, was at least of an age to understand what tennis was, though having just turned six at the time, he does not remember watching Andy Roddick win the 2003 US Open.
What he does recall is the countless times it has been drilled into him since. "Since I was young that's all we've been hearing," Paul said on Wednesday after becoming the first American semi-finalist at the Australian Open since Roddick in 2009. "Since like 14 years old the coaches have been telling us 'we need new Americans, we need new Americans'. It's kind of engraved in my head. It's important to me. I think we all want it pretty bad for ourselves, but we want it for US tennis too."
Continue reading...