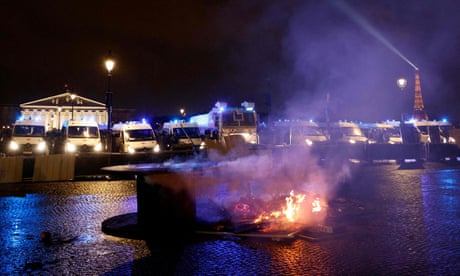 Increasing anger presents biggest challenge to Emmanuel Macron since gilets jaunes protests
Police in Paris have banned gatherings on the central Place de la Concorde as thousands of demonstrators continue to protest across France against Emmanuel Macron's decision to force through a change to the state pension age without a parliamentary vote.
Protests were under way or planned on Saturday in cities including Bordeaux, Nantes, Marseille, Brest and elsewhere in Paris after unions called for a determined show of resistance ahead of a ninth day of nationwide industrial action planned for Thursday.
Continue reading...