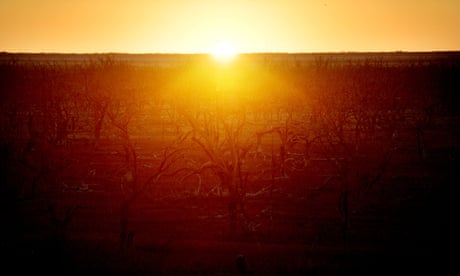 Wagga Wagga experiences its hottest March weather yet, breaking a previous high set in 1983
Inland New South Wales sweltered through record-breaking March temperatures on Sunday as fires burned across the state.
While inner Sydney remained relatively cool – the mercury peaked at 28.9C, thanks to a sea breeze – the state's western districts scorched, with temperatures above 42C in Bourke, Cobar and Brewarrina.
Sign up for Guardian Australia's free morning and afternoon email newsletters for your daily news roundup
Continue reading...