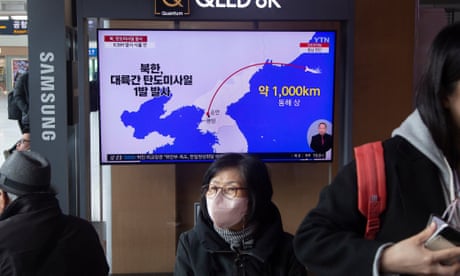 Firing of short-range weapon comes as the US and South Korea stage major military drills
North Korea fired a short-range ballistic missile, Seoul's military has said, in the fourth such weapons test in a week, which comes as South Korea and the United States stage major military drills.
"Our military detected one short-range ballistic missile fired from around the Tongchang-ri area in North Pyongan province at 11.05 am towards the East Sea," South Korea's joint chiefs of staff said on Sunday, referring to the body of water also known as the Sea of Japan.
Continue reading...