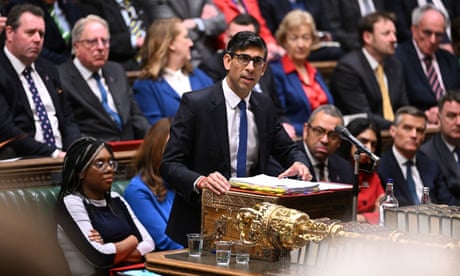 PM has no reply when Keir Starmer observes he is hopelessly weak and suggests the job is too big for him
Praying. Waiting on a miracle. For much of Wednesday morning, Rishi Sunak was holed up in Downing Street. Staring at his phone. Willing it to ring.
Nadhim? Fancy you calling! How can I help? Oh, you want to offer your resignation. Oh that's really sad. Awful. I'm sorry to hear that …
Well, if you want me to stay, prime minister …
No, no. I can see your mind is made up and that you're determined to go. So I won't be standing in your way. Thank you for all you have done in the three months you've been in the job. Three months longer than you probably should have been … But never mind. Onwards and sideways.
Continue reading...