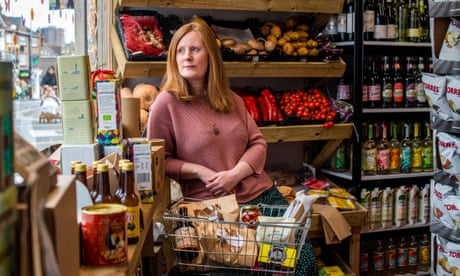 After years of pain, the diagnosis of coeliac disease was a crucial turning point for Lizzy Davies. She explains the changes it forced her to make – and how she learned to love food once again
It starts with a strange tingling on my tongue as I get on the tube in central London. About five minutes later, I start to wonder if I might feel a little faint (or is it just really, really hot down here?). After 15, I know: I'm going to vomit the entire contents of my stomach into a bag full of orchard fruits from my friend's dad's garden. "Have some apples and pears from Normandy," she'd said, charmingly, just an hour or two earlier, as we sat down for my 40th birthday afternoon tea. Little did she know the horror that was to be unleashed on that inoffensive little tote.
A few minutes later, as I stand at the side of the road in north-east London, puking into a bin in broad daylight, it occurs to me that people must think I'm drunk. But alcohol has nothing to do with my current predicament. You can blame that entirely on the scones. Or perhaps the sandwiches. I certainly have my suspicions about the dainty little tart whose pastry tasted so good, so buttery, so, well, not gluten-free, that I double checked with the waitress. But that's the thing about being coeliac: you're often not quite sure what the culprit was. You just know there's been a crime – and your poor, long-suffering gut is the victim.
Continue reading...