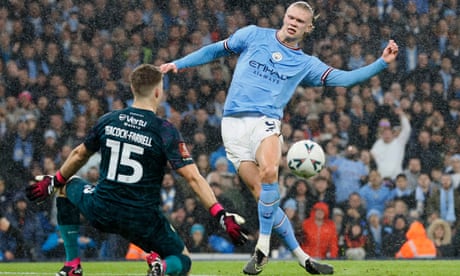 Updates from the 5.45pm GMT match at the Etihad Stadium
Get in touch: email Scott
4 min: Ortega gives Lewis something of a hospital pass, and the young defender is nearly dispossessed by Vitinho's tackle. The ball breaks kindly for City, and Dias tidies up.
2 min: A reminder that there are no replays these days. We'll go to extra time and penalties if necessary.
Continue reading...