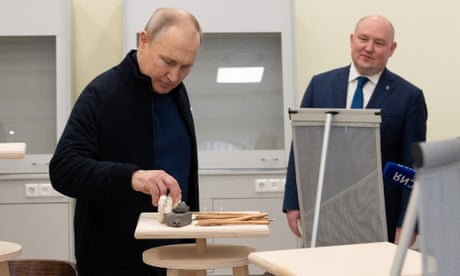 US president joined by German chancellor in support of action taken after Russia's abduction of Ukrainian children
The US president, Joe Biden, has backed the International Criminal Court's decision to issue an arrest warrant for Vladimir Putin over his role in the abduction of Ukrainian children, saying it was "justified".
Germany's chancellor, Olaf Scholz, was among other international leaders who welcomed the decision, saying on Saturdayyesterday that it showed "nobody is above the law".
Continue reading...