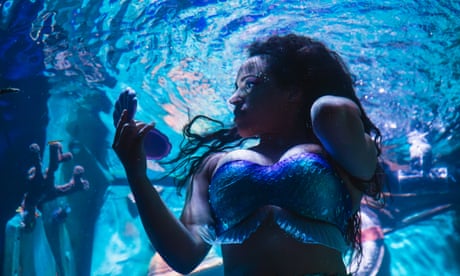 Part cosplay, part athletic endeavor, it's a diverse and encouraging community where magical merfolk lift each other with shouts of 'Yes, fish!'
Last weekend, around a community pool near Sacramento, flippers were being unpacked, glowing bubble crowns secured to wigs, and glittery eye makeup donned: the annual US meeting of mermaids was underway.
Hundreds gathered for the California Mermaid Convention: a three-day celebration of the increasingly popular practice of "mermaiding". Part cosplay, part athletic endeavor, the hobby ranges from casual dress up to certified divers who strap on "monofins" and swim together in a pool or the open ocean.
Continue reading...