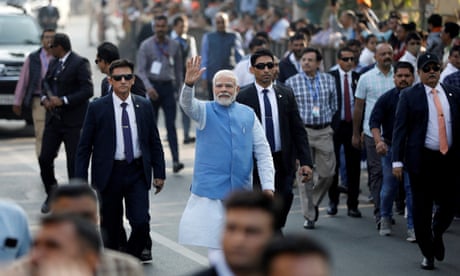 Use of emergency laws sheds light on fragile and fractious place social media now occupy in India
The response by the Indian government was quick and draconian. Days after a BBC documentary examining the role that Narendra Modi, now prime minister, had played in 2002 communal riots in Gujarat was released, the information ministry announced that all links to the footage were to be banned on social media.
Emergency laws brought in by the Modi government just two years ago were used to enforce the ban.
Continue reading...