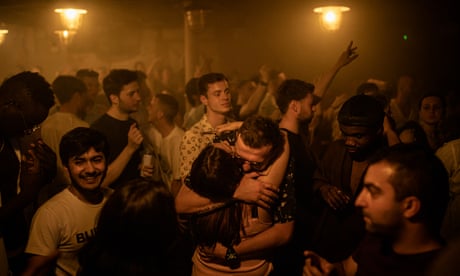 The demise of clubbing isn't just a cultural loss, it's an existential deprivation for generations who are coming of age
Over the last 10 years, the UK has suffered a huge cultural loss. To some extent, it is part of the great shrinking of shared and collective space, which takes in everything from pubs and bars to community centres and libraries. But this particular change stands alone: a striking example of how something that was once thriving and important can hit the skids, and precious few people in positions of power and influence will even notice.
In 2006, there were reckoned to be 3,000 nightclubs in the UK. By the end of 2019 there were less than half that number, and late last year, the figure was put at only 1,068. The reasons for this decline are partly about what has happened to our cities, and the mindset of many of the people who run them: a story of rising rents, authoritarian councils, and the kind of gentrification that involves people moving into bustling urban locations and then having the brass neck to complain about the noise. Of late, clubs' finances have been made even more impossible by the effects of the pandemic, and colossal rises in running costs. But whereas last week's budget saw Jeremy Hunt announcing a freeze in beer duty that he called the "Brexit pubs guarantee", the fate of clubs is not something politicians really talk about.
Continue reading...