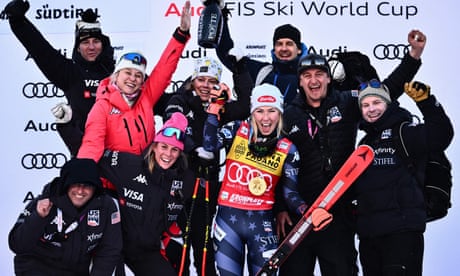 American broke women's World Cup record on Tuesday
Now has Ingemar Stenmark's overall record of 86 in sights
Mikaela Shiffrin didn't wait long to add to her record total of World Cup wins. A day after securing record 83rd victory in Kronplatz, Shiffrin added her 84th win on Wednesday in another giant slalom on the same Italian course.
And just as she had a day earlier, Shiffrin led from start to finish, dominating the first run down the steep Erta course and then adding to her advantage in the second. Shiffrin finished a massive 0.82 seconds ahead of two-time Olympic silver medalist Ragnhild Mowinckel and 1.19sec ahead of Olympic champion Sara Hector.
Continue reading...