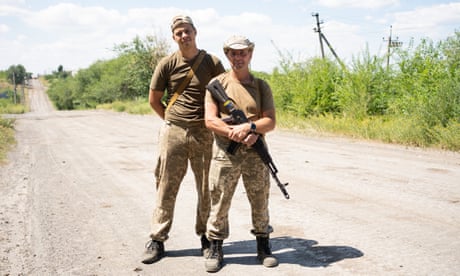 After volunteering for the Ukrainian territorial defence force, a headmaster and his son found themselves in frontline battles
When the war in Ukraine began, Viktor Shulik, a 57-year-old headteacher from Popasna – a town in Luhansk, a 30-minute drive from Bakhmut – had been busy overseeing renovations to Popasna School No 1, for which they had won a grant from the state.
Popasna had been on the frontline since 2014 and was briefly occupied by Russian and Russia-backed forces. For eight years, the school looked out on to the frontline and was damaged by shelling twice. But Viktor, his wife Valentyna and three of their children who all were also teachers, made a conscious decision to stay, in order to, in their words, keep the territory as part of Ukraine.
Continue reading...