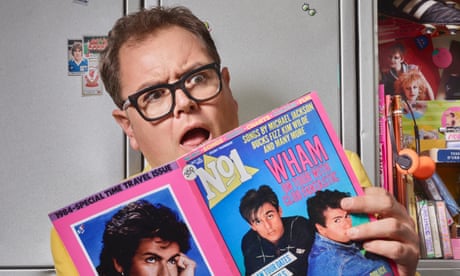 He's the extrovert who used to pick on others for laughs. But after struggling in lockdown and a bruising separation, the comic insists he's grown up – and is happier than ever
Alan Carr, plate in left hand, cutlery in right, is perusing the lunch spread. He's starving. Absolutely starving. We're in a big echoing loft with wood floors and he's talking to his team as if they are all on stage and I – sitting in the corner – am the audience. He wants to know why one of them is picking bits out of her salad. He doesn't accept that she's allergic to coriander. Whoever heard of being allergic to coriander?
He lays off to discuss someone he met recently, a Love Island contestant. Although most of what he says is full volume, the name is sotto voce. The idea is that I won't hear it, but the panto broadcast/whisper only exaggerates the effect, like a page censored with black marker.
Continue reading...