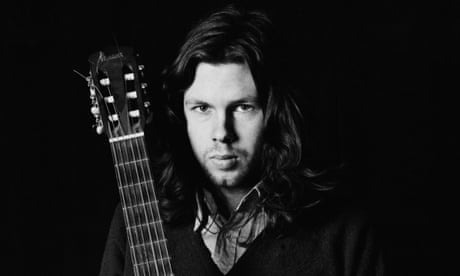 From a youthful hook-up with the Rolling Stones to crafting his bleakly brilliant final album, three extracts from an exhaustive new biography offer the most nuanced portrait to date of the 70s singer-songwriter
For a singer-songwriter who only made three albums, Nick Drake continues to cast a long shadow. A mixture of extreme shyness and difficulties with mental health meant that his beautiful, meditative and deeply melancholic take on mystical English folk slipped through the commercial cracks during his lifetime. There is no known footage of him performing live and very few interviews exist. Drake died from an overdose of antidepressants in 1974, aged just 26, but since his death, his music has found new audiences as successive generations have discovered an enigmatic but immaculate body of work.
Now a new biography of Drake, by the journalist Richard Morton Jack, offers a definitive version of a life story previously shrouded in mystery and, eventually, clouded by tragedy. Containing unseen photos, previously unreleased correspondence and the insights of the people who knew Drake best, it provides a rounded portrait of an artist whose recorded works continue to beguile and resonate. In these exclusive extracts, we see the light and shade of Drake: his problems are laid bare, but so is his exquisite artistry. Phil Harrison
Continue reading...