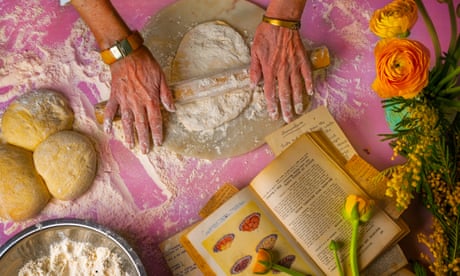 We can trace the course of our lives through the recipes we collect along the way, passed through generations or shared between friends
There are two types of cooks in this world: those who keep their recipes secret, and those who share with joyful abandon. As someone who falls strongly into the latter camp, I am fascinated by the people who manage to maintain an air of mystery around their culinary creations. They breeze into a potluck supper with their signature dish, the one that everyone eagerly anticipates because nobody else knows how to make it. When a guest asks how the sauce is so wonderfully light, they simply answer with a smile.
I wonder what motivates some to divulge their recipes while others prefer not to. Perhaps it's a difference in the idea of "ownership" – do recipes belong to anyone, can they be plagiarised, stolen even? Or are we merely stewards, just one stop in a recipe's long trajectory? For those with closely guarded family recipes, they are more than just a set of instructions: they are inherited fragments of family history. Being part of a select club who know the key ingredient for Grandpa's lasagne, or the exact proportions for Aunty's biryani can even strengthen familial bonds. Recipes become an edible continuation of heritage.
Continue reading...