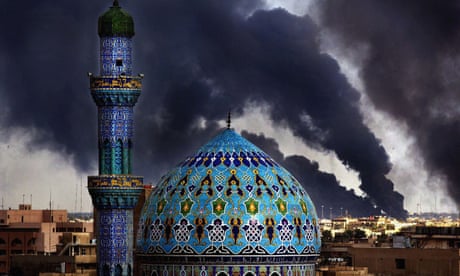 The Guardian and Observer's correspondent recalls his 2003 journey dodging US tanks, checkpoints and police
The morning we crossed the border from Kuwait into Iraq, dodging checkpoints and military police on a March afternoon in 2003, our first encounter was a geyser of burning oil arcing against a sky blackened by the smoke of burning wells.
As we were not embedded with the military, our plan was vague – head first to Basra, where British troops were still fighting to enter the city, and improvise from there in a car loaded with 200 litres of fuel in jerrycans and enough food and water for a fortnight.
Continue reading...