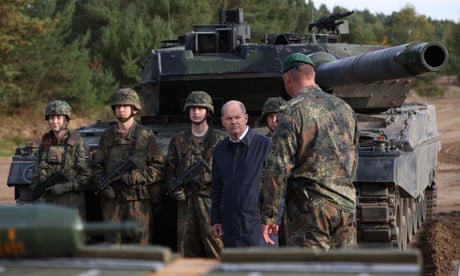 Olaf Scholz confirms decision after weeks of pressure, with Berlin providing 14 tanks and allowing partners to re-export others
Germany has confirmed it will make 14 Leopard 2A6 tanks available for Ukraine's war effort, and give partner countries permission to re-export further battle tanks to Kyiv, overcoming misgivings about sending heavy weaponry that Ukraine sees as crucial to defeat the Russian invasion.
Chancellor Olaf Scholz's seeming hesitancy on the question of delivering the battle tanks wanted by the Zelenskiy government had in recent days caused growing consternation among western allies.
Continue reading...