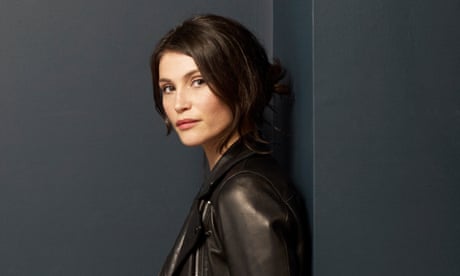 The actor and producer on the joy of clowning around in her new comedy Funny Woman, how female solidarity has changed her professional life, and her top choice for a karaoke belter
Gemma Arterton, 37, was born in Gravesend and trained at Rada. Aged 21, she made her professional stage debut at Shakespeare's Globe and her film debut in St Trinian's. The following year, she landed the coveted role of Strawberry Fields in the Bond film Quantum of Solace. On TV, she has starred in Tess of the D'Urbervilles and Black Narcissus; stage highlights include Made in Dagenham, Nell Gwynn and Saint Joan. She now produces and plays the lead role in Funny Woman, the TV adaptation of Nick Hornby's novel Funny Girl, about a beauty queen from Blackpool who moves to swinging 60s London to break into the comedy scene. Arterton lives in East Sussex with her husband, the actor Rory Keenan, and their baby son.
Adapting Nick Hornby's Funny Girl for TV turned into quite a saga, didn't it?
I read the book when it came out in 2014, loved it and tried to buy the rights. Obviously they'd already been sold – hey, it's Nick Hornby! But a few years later, the production company came to me and said that Morwenna Banks had written a pilot episode, would I do it? I was working on a film at the time and remember reading the script out loud in my trailer, laughing away. It was serendipitous that it came back to me. It just felt right – even if reading the novel, you wouldn't necessarily think of me playing it.
Continue reading...