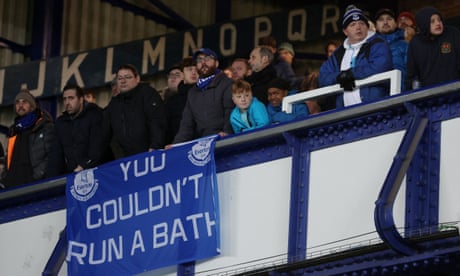 Max Rushden is joined by Barry Glendenning, Paul Watson, Nicky Bandini and Marva Kreel to discuss the latest on and off the pitch
Rate, review, share on Apple Podcasts, Soundcloud, Audioboom, Mixcloud, Acast and Stitcher, and join the conversation on Facebook, Twitter and email.
In today's edition: Everton's crisis is accelerating. They sacked Frank Lampard on Monday, then Farhad Moshiri put the club up for sale on Tuesday. Marva Kreel joins to give a fan's perspective on a worrying week for her club.
Continue reading...