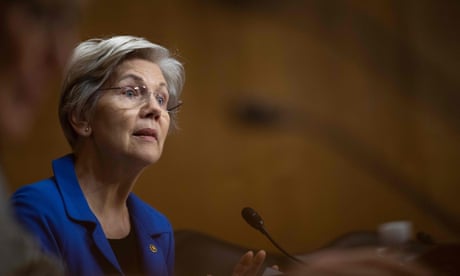 Progressive Democrat launches offensive on politicians on the left and the right who supported Trump-era deregulation of US banks
Political fall-out in the US from the collapse of Silicon Valley Bank continued on Sunday when leftwing Senator Elizabeth Warren hit the morning talk shows and repeatedly called for an independent investigation into US bank failures and strongly criticised Federal Reserve finance officials.
The progressive Democrat from Massachusetts, who has positioned herself as a consumer protection advocate and trenchant critic of the US banking system, told CBS's Face the Nation that she did not have faith in San Francisco Federal Reserve president Mary Daly or Fed chairman Jerome Powell.
Continue reading...