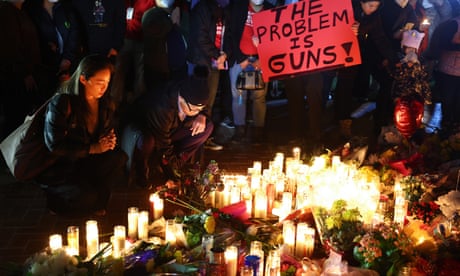 A series of four attacks have upended communities across the state, from a city to farming towns
All the names of the dead from one California mass shooting had not yet been released when the news alerts started again on Monday afternoon: there had been another shooting. There was another gunman at large. Seven more people were dead.
Gun violence takes a daily toll in California, but the brutality, scale and pace of the past week has felt different. In the course of just eight days, at least 25 people were killed in four separate mass shootings, defined as any shooting in which at least four people are injured.
Continue reading...